Now that our walls in the Living Room are painted in a more neutral shade we need to bring a little more color back into the space in layers. One of my favorite places to bring color in is art. Yesterday I came across the artwork of Lisa Daria and her painting a day project. She has painted a small painting every day and after 1000 days she's still going strong. Lisa also has a number of larger pieces that I'm equally as in love with.
Sometimes art is under appreciated and since it tends to be expensive, people (including me) often overlook original art in their homes. I really want to change that. My mom has always bought original oil paintings. When I was young she used to buy one a year. She has bought some really beautiful pieces over the year. I looking at her walls the other day and I decided right then and there to start buying art pieces I love.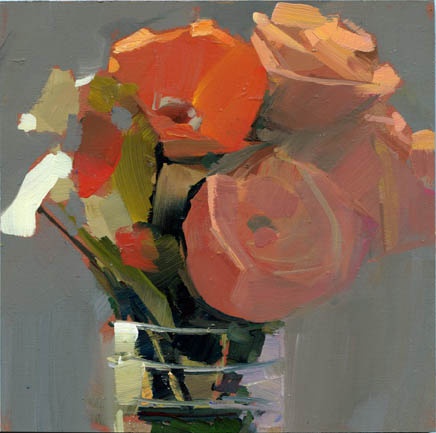 Lisa's art is simply beautiful. I really love the watery colors in the first image and the muted abstract floral is gorgeous. Go check her out and have a great weekend! See you back here Monday.
All art and images by Lisa Daria. You can find more of Lisa's work at her blog here, gallery of small work here or her website here.